Fixed prices without surprises
No hourly billing and extra fees, just costs determined on a per-slide basis.
Redesign of your slides
Presentation from your material
Presentation from scratch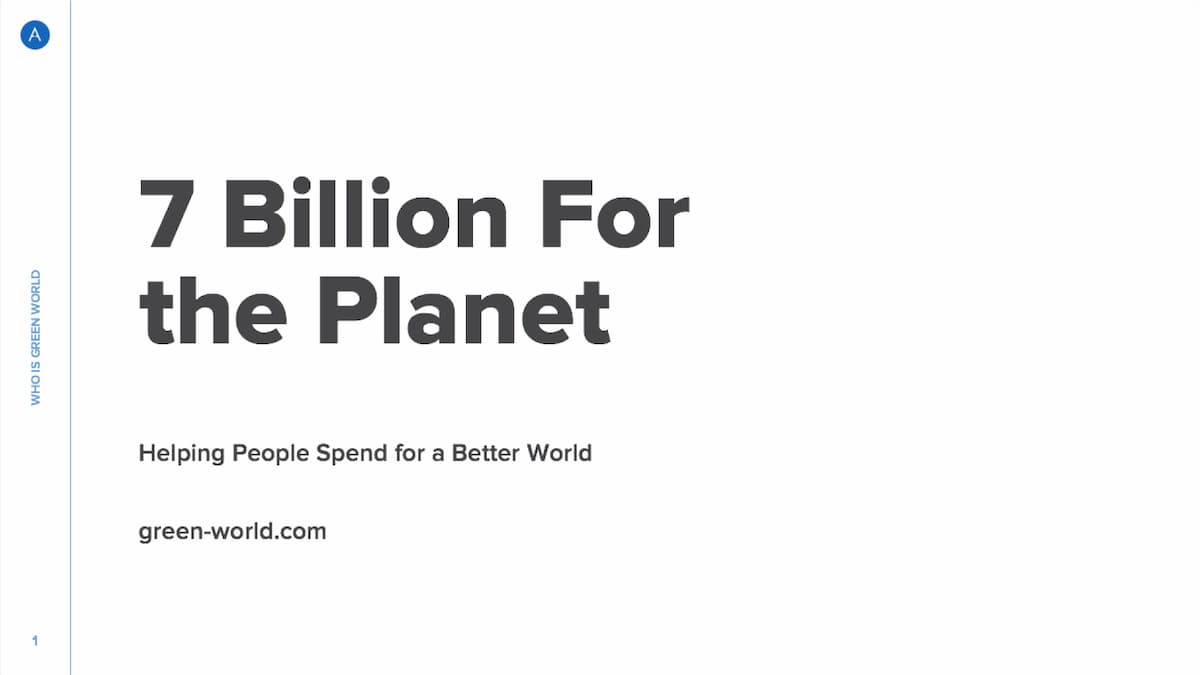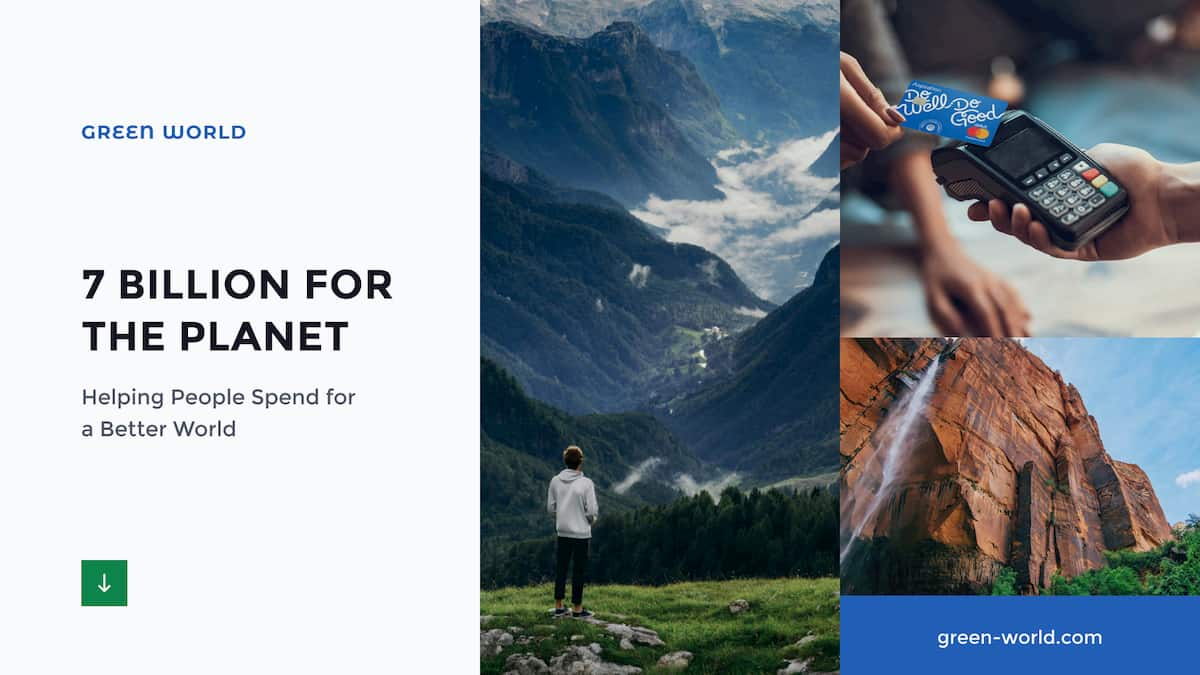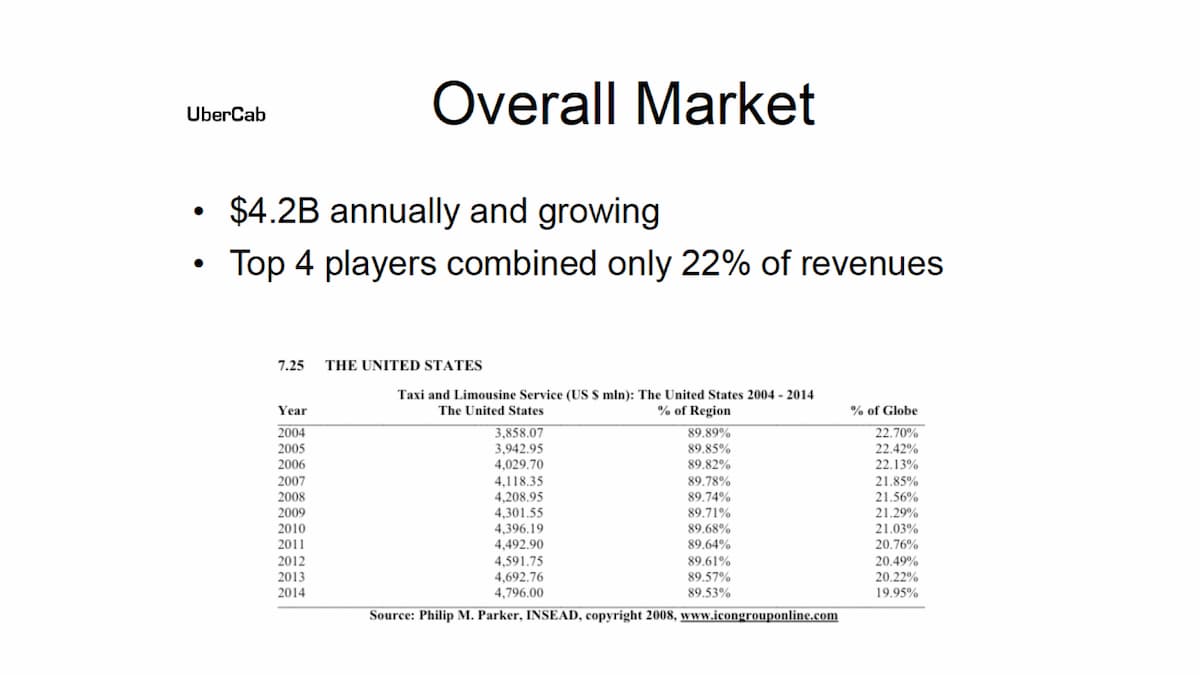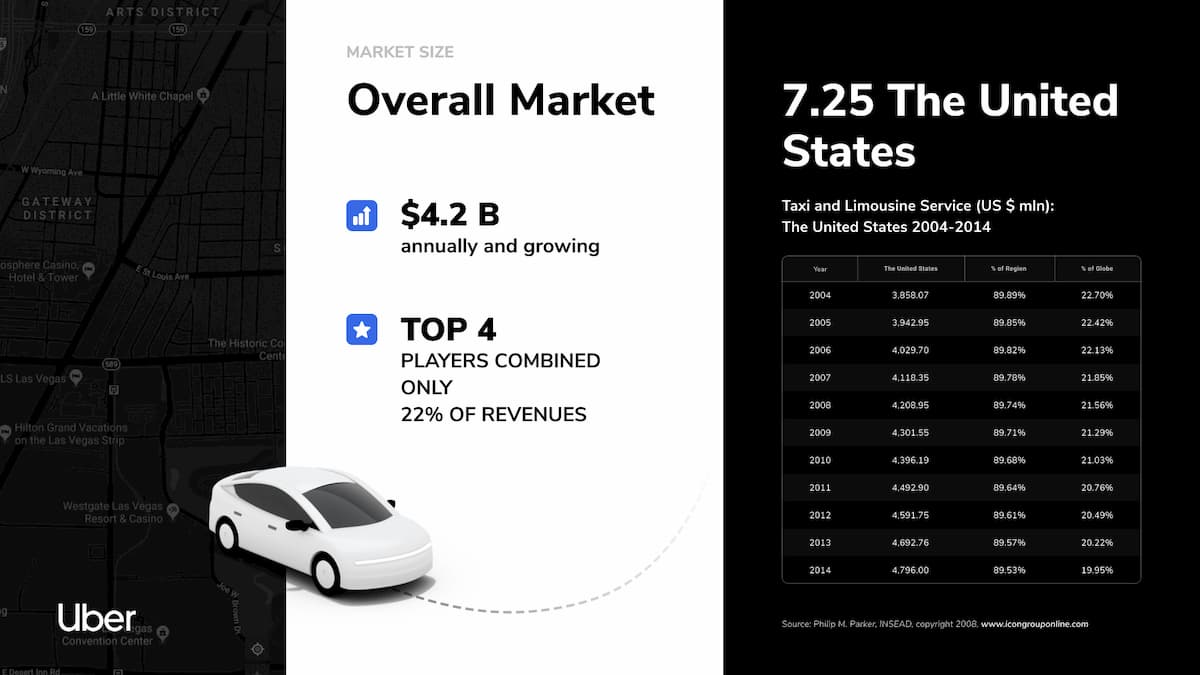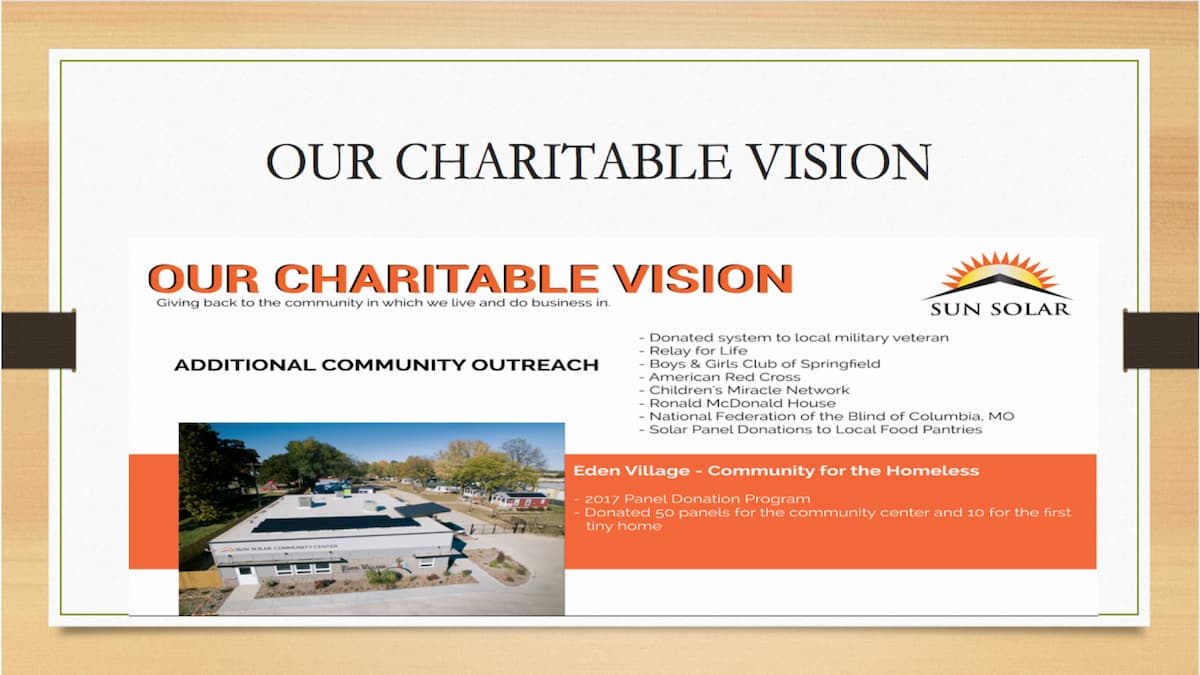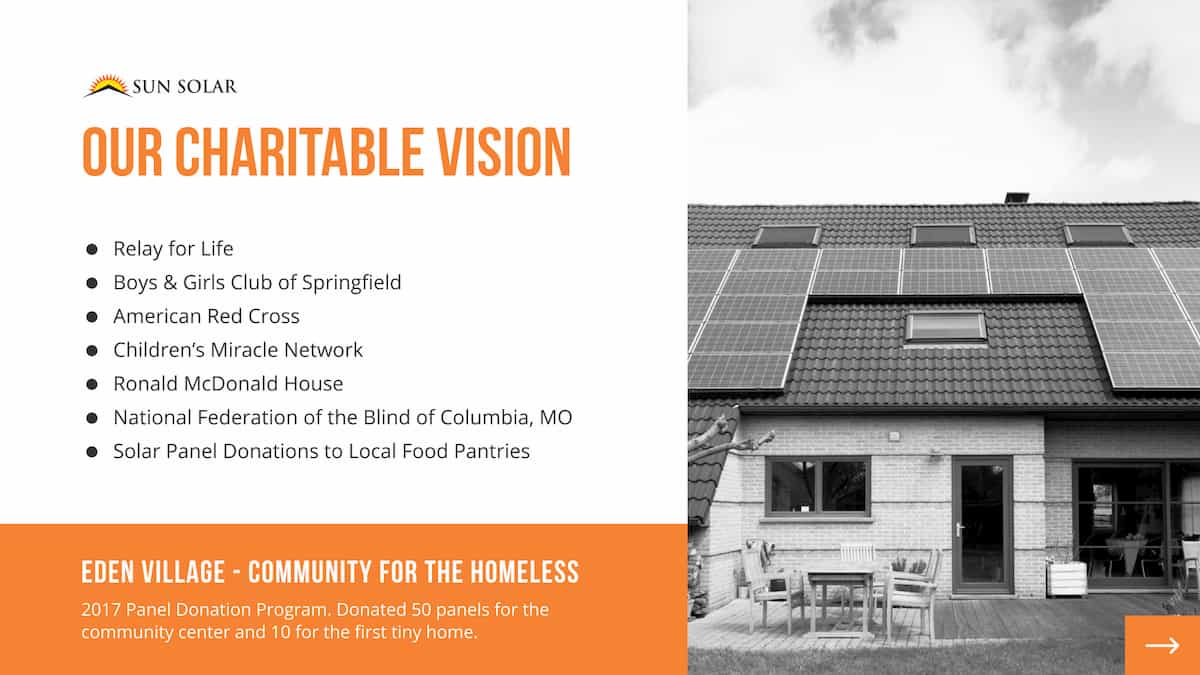 Redesign of your slides
If you want to transform your sketch, image or old slides into a more impressive and professional presentation with creative infographics, custom icons and fully editable content, go for our Redesign service.
More deadlines available on the order form
Starting from
$39
per slide
Starting from
$25
per slide
Starting from
$20
per slide
order now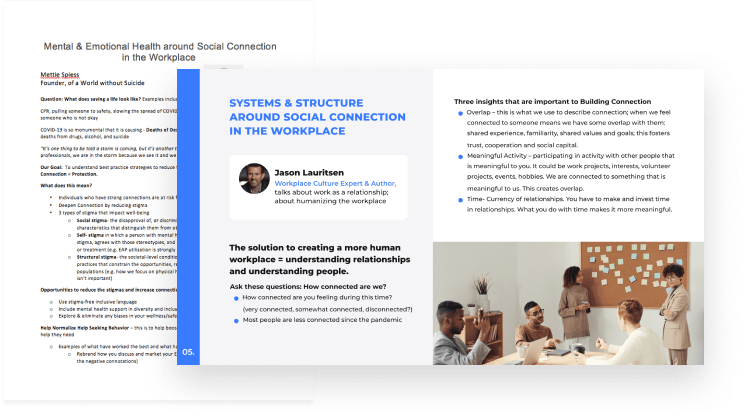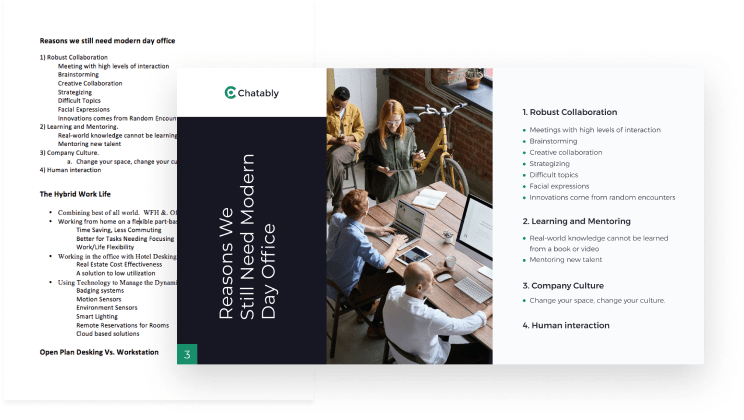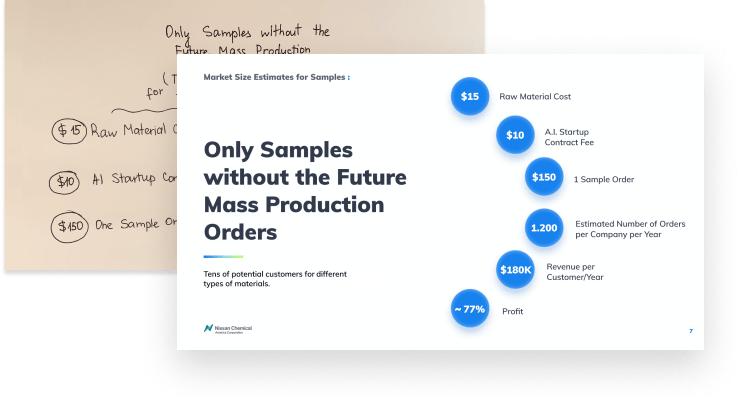 Presentation from your material
This plan is great if you have research findings or reference material and need to create a summary, add content, combine all information into an effective presentation or design slides based on your draft.
More deadlines available on the order form
Starting from
$35
per slide
Starting from
$30
per slide
Starting from
$25
per slide
order now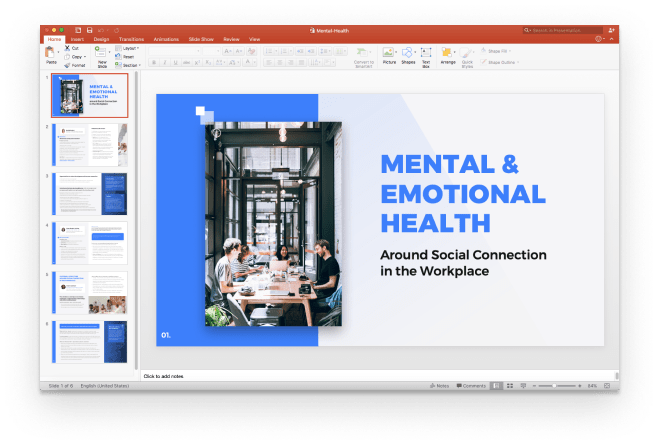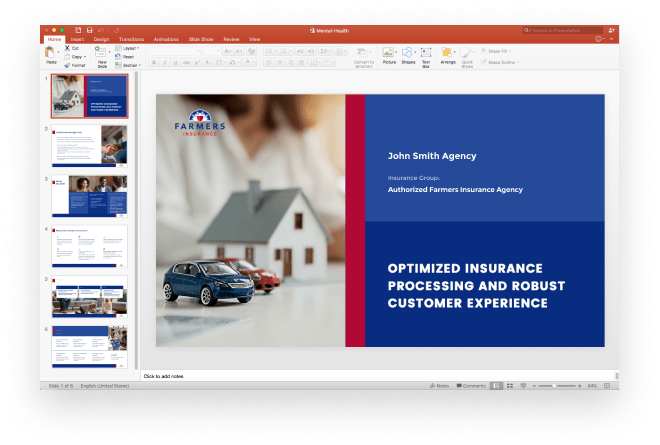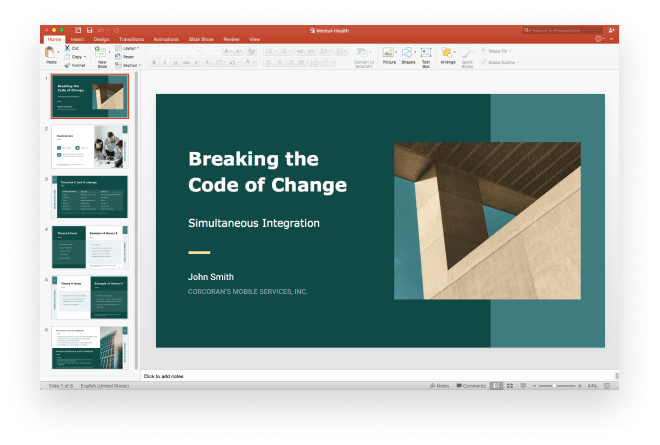 Presentation from scratch
Choose this plan if you've only got a brief, rough draft, topic, or just a concept of your presentation and want someone to take it to reality by creating relevant content and designing powerful slides.
More deadlines available on the order form
Starting from
$55
per slide
Starting from
$49
per slide
Starting from
$39
per slide
order now
Not sure which plan to choose?
Contact us
, and we'll help you!
How it works
No hidden fees, no hassles. Just four easy steps to get your presentation done.
Fill out the order form, upload drafts, references, research findings, or any other material you have and describe your requirements.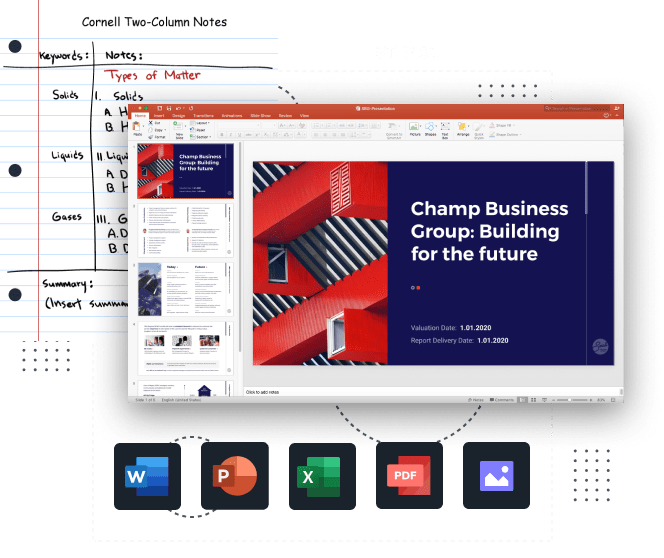 Use your regular credit or debit card to make a safe payment through PayPal or Stripe. Both gateways are highly secure and don't require accounts.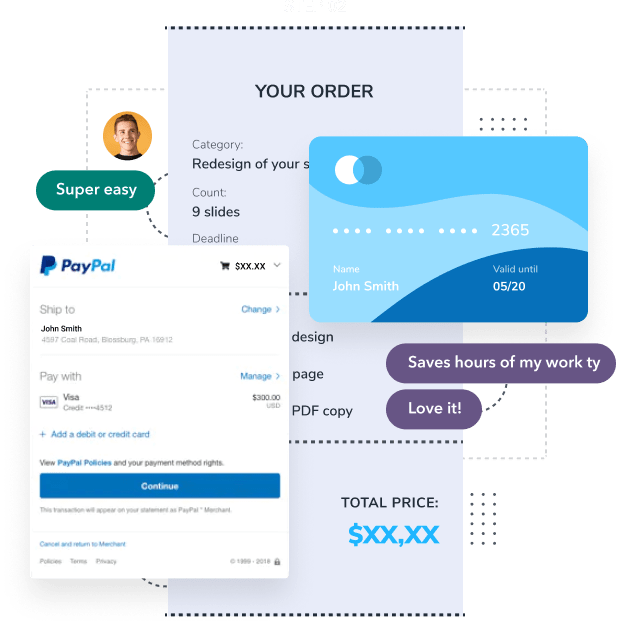 03 .
Log in to the customer space
From there, you can discuss order-related questions with your personal manager, edit instructions, add guidelines, download files, and more.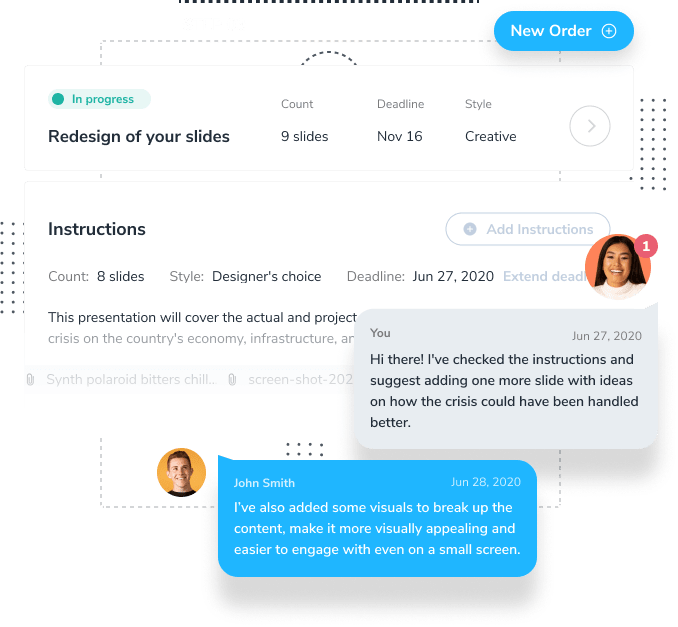 04 .
Download & approve presentation
Once completed, download and review your custom-made presentation. If you want anything changed or added, make use of free unlimited edits.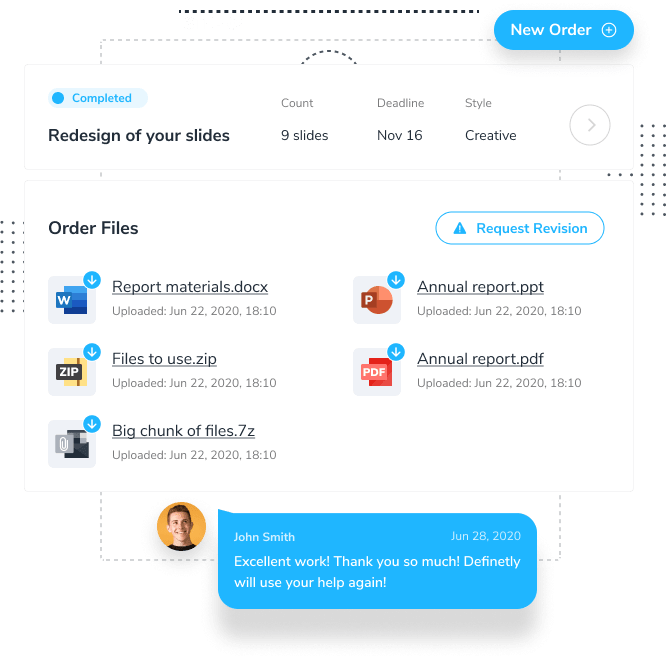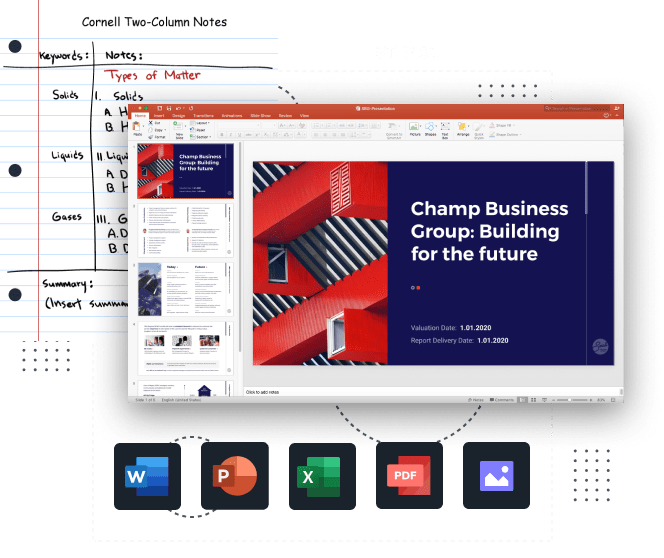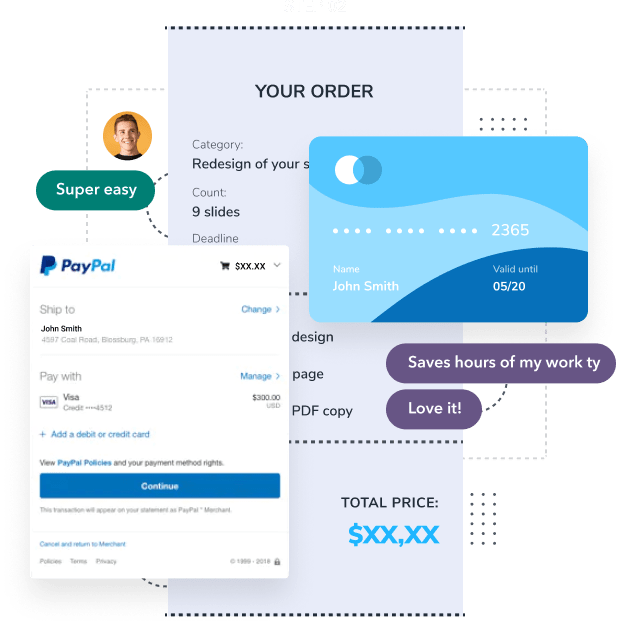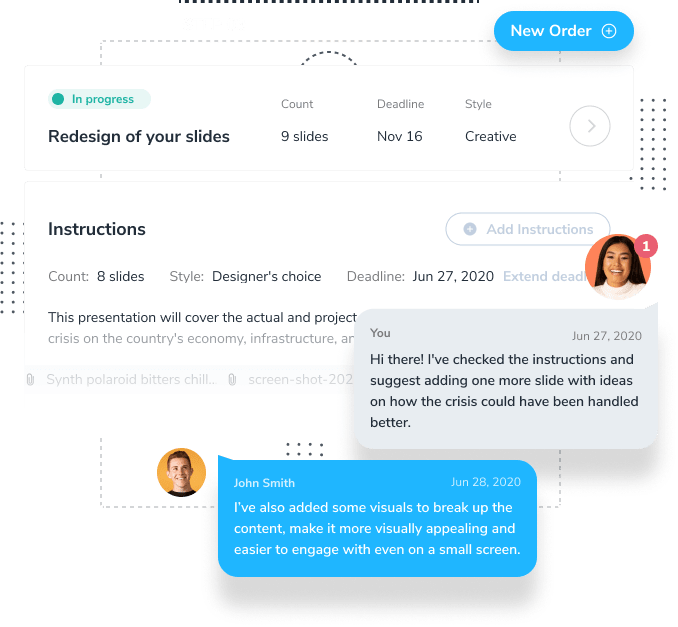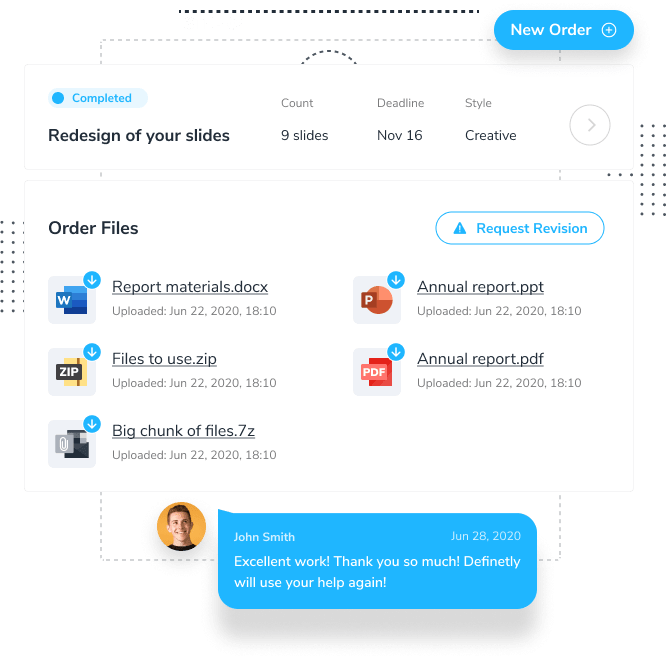 What you'll get
SlidePeak is designed to help you with all types of presentations for all topics, fields, industries, purposes, occasions, and audiences.
Editable format
We don't use templates, deliver files (either in PowerPoint, Keynote or Google Slides) in an editable format and embed fonts, so you can easily make changes to all slides yourself.
Satisfaction guarantee
Our main goal is your satisfaction. We will accept feedback and rework your presentation as many times as needed — until you're 100% comfortable with the content and design.
Dedicated team
With us, you get a team of professional copywriters and designers to work solely on your project and deliver a custom presentation that fits your individual needs.
Frequently asked questions
General questions
Placing and managing orders
Payments
Pricing
Safety and quality
What range of services do you provide?
At SlidePeak, you can get assistance with any presentation-related task, from editing and redesign to creation from scratch based on your material or our research. We have experts in any presentation type and almost any subject area.
What programs do you work in?
We design presentations in PowerPoint, Google Slides, Keynote, and Visio. You receive files in a fully editable format and will be able to make any edits easily and independently. Upon request, we can also deliver your presentation in a PDF format without charging you extra.
Will I be able to edit the presentation myself?
Absolutely. Your presentation will be delivered in PowerPoint, PDF, Keynote or Google Slides format, so you will easily edit the file. No special knowledge is needed.
Can you help with presentation content as well?
Yes. Our copywriters can do research, write content from scratch, summarize or edit your writing. To get help with content, choose a corresponding type of work on the order form (either "Presentation from scratch" or "Presentation based on your material").
Can you redraw the presentation from sketch or whiteboard?
Yes. We can design or redesign the presentation based on your drawings, diagrams, photos of whiteboards, etc.
Can you make several design variations?
Yes, but only if your project is large or you've chosen a premium design option. Upon request, we can create two design variations on the examples of the first two slides and then improve the overall style or make adjustments.
What's the difference between standard and premium design?
The standard design is a great option for simple presentations. The premium design is the way to go if your presentation requires data visualization, integration with Excel, image to text recognition, etc. All premium orders are completed by top designers, include several drafts and an unlimited number of revisions.
What's the minimum time to design a presentation?
On average, one designer needs 24 hours to create ten slides in no rush. If your project requires content writing, then the time is doubled. In urgent cases, we can do more work in less time, but we have to agree on the terms.
Do you create infographics, charts or visualize data?
Absolutely. We can meet your data visualization needs by adding schemes, diagrams, mind maps, bars, charts, etc.
Can you build a template that I can use several times?
Yes, you can order a custom-made template from us, which you will be able to use repeatedly for your purposes. If you need
master slides
, then opt for a redesign with premium quality because such work requires more time from designers.
What materials do I need to provide to get you started?
If you'd like us to redesign your presentation, you have to upload the presentation file itself or, if the file is large, provide a link to Google Drive or any other cloud storage. In case you have preferences for the style or want your new presentation look similar to previous works, don't forget to attach references and make sure to provide clear instructions on what exactly and where you want to see. You can also request a callback, and your personal manager will call you to discuss all the points.
Can I edit my instructions later?
Yes, of course. After the payment, you will get access to a dedicated Customer Area, where you'll be able to upload or change instructions. Please make sure to edit all of the instructions at the beginning of the work. This will save the designer the effort of editing the final copy.
What happens after the payment?
Once paid, you will be redirected to a "thank you" page, allowing you to log in to your Customer Area. There you'll be able to set a password, track the status of your order, check and change instructions, and contact your personal manager.
Can your designers recommend a style?
Yes, our designers can get acquainted with the instructions, your project's requirements, niche and recommend a certain style that will be the right fit for you.
I placed an order. How will communication happen next?
In the Customer Area, you will have access to a personal manager. You can ask them questions directly in chat or contact our Support Team by email or phone.
Can I track order progress?
Yes, you'll be able to track status changes (i.e., the expert started working on your order, the expert finished the work). Once your order is completed, you will also receive an email notification.
Can I get a draft?
Yes, you can ask for a draft of the first slides, and we will provide it for free.
Do you offer revisions?
Certainly, we offer two weeks of free revisions to clients who order a standard design and an unlimited number of revisions to those who opt for premium.
Is there a money-back guarantee?
Yes. In rare cases (i.e., you are completely dissatisfied with our services or the work was not done at all), we provide a partial or full refund. For this not to happen, we agree on all the details before getting started on your order and offer free revisions to ensure you get what you need.
How can I pay for your services?
We accept payments using Stripe and PayPal. Even if you don't have a PayPal account, you can checkout as a guest and still pay with your credit or debit card.
Are payments secure?
Yes, all transactions are secure and confidential.
What does the price depend on?
The price depends on the type of service, deadline, number of slides, and extra services chosen.
Is the price fixed and final, or can it change?
Yes, it is. Unlike many other services, we are clearly and transparently talking about the cost per slide and the price is fixed in most cases. However, if it turns out that the work requires deeper research, more complex visualization or additional analysis, which was not specified in the instructions, we will contact you to agree on a surcharge.
Can I tip my designer?
Yes, if you liked the designer's work, you will have the opportunity to leave them a tip as a thank you. All funds will go directly to them.
Do you provide cashback, and how does it work?
Sure thing. You get 10% cashback when you make your first order and 5% — after each subsequent order. All funds are credited to your personal balance or wallet. When you place a new order, you can choose to deduct any amount of bonus funds from your wallet to cover it fully or partially.
My file is highly confidential. How do you deal with that?
We understand the clients' needs to keep their data confidential. That's why all of our experts work under NDA, and we guarantee that your project will not be used anywhere else.
Do you offer a satisfaction guarantee?
Yes. We try not just to create a good-looking presentation but make it actually work and solve your problems. That's why we work with maximum dedication and always make sure you are 100% satisfied with the final version.
Who owns the rights to a presentation?
The rights to the complete presentation belong entirely to you, and you can use it for any purpose.
How do you ensure quality?
We carefully select designers and conduct regular training for them. We collect all the instructions from every client to deliver exactly what they need. We don't use templates and create customized designs specifically for each client. We also consider the client's niche, goals, corporate style, preferences, and tone of voice.
What if I'm not satisfied with the quality?
We agree on all the details before getting started on your order, so in the end, you always get an expected result. You can also request the first slides' draft to determine if we're on the right track and suggest edits to the style. You can request edits to the completed presentation, too, and we'll work with you up until you're 100% satisfied.
Do you guarantee confidentiality, sign NDAs with employees?
We understand the clients' needs to keep their data confidential. That's why all of our experts work under NDA, and we guarantee that your project will not be used anywhere else.