Slidepeak
100% happiness guarantee
We don't just produce pretty slides.
We craft presentations that work until you 100% satisfied with the result.
18
Countries our customers are from
990
Unique slides were created
Unique slides were created in PowerPoint, Keynote, and Google Slides

20+
Subject areas covered
Subject areas covered IT, Healthcare, Business, Real Estate, and more
39
Qualified experts on our team
Qualified experts in our team covering marketing research, data analysis and visualisation
Of clients come back after the first order
Of clients come back after the first order (on average, one client orders 3.7 presentations)
Customer Reviews
Your feedback is what keeps us going.
"At Abralytics we process millions of data-points every hour and we can't afford to stay still in the fast-moving industry of data analytics. That's why I'm delighted to have found a source of fast, reliable design through SlidePeak. I honestly believe this unlocks our potential for growth massively. A last-minute investor meeting is no longer as daunting as it once was!
We've worked with a few of the top "design-as-a-service" businesses before and I can safely say that SlidePeak sets the benchmark for the industry. The easy to use website, combined with clear, quick communications and fantastic design make them stand out.
I was a bit skeptical that some elements of our specification were too vague, but I was pleasantly surprised that everything we asked for was designed to perfection. No change requests needed! Everything is built in a way that we have a really useful slide template that can be chopped and changed without a designer. Exactly what we needed."


"As a customer support outsourcing company, we get businesses from all around the world requesting information about our services. Naturally, we aim for a slick and structured presentation design capable of delivering our message to a diverse audience.
In other words, we wanted our B2B presentation to have a professional look. We asked Slidepeak to help, and they did an excellent job. They redesigned the file by rearranging the structure, adding quality visuals, transforming a simple document into a modern and sophisticated presentation. Great service!"
"I am very satisfied with Slidepeak's service. Even we are on different continents with different languages, Slidepeak provided amazing 24/7 service with a very caring attitude. Thanks to them, our company could create high-quality film introduction file. Will keep using Slidepeak for important files 😊"


"Psychoeducation is always an essential part of the therapeutic experience, and it's especially important in online therapy and counseling. Many of our therapists use presentations as a part of homework for clients who need more educational and interactive help than they can get during weekly sessions.
We were constantly looking for ways to streamline our presentation making process, and Slidepeak seems to be the best solution so far! They can create effective presentations on complex topics within tight deadlines and precisely follow all the requirements. I'm really impressed."
"Working with Slidepeak was a really pleasant experience. Here at Translate.com, we strive to be an understandable and reliable translation service, catering to more than 87 countries. That's why we needed our presentation to be clear and informative. And this is exactly how Slidepeak did it.
What is more, the presentation stood up to our design requirements. We had shown our personal Slidepeak manager the new website design, and the presentation was perfectly matched to it. Well done!"


"Slidepeak provided us with the exact pitch deck and elevator pitch that we were in need of. They were very patient with us in order to design our requirements. I would definitely come back to them for every design that we might need in the future. It is for sure a To Go company."
Showcase your project
Have already used our presentation service? Tell others about your experience. Just
message us
and we'll add your project.
Get thousands of free views from top business audiences around the world!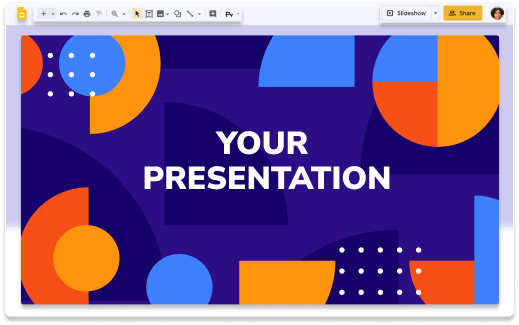 Join 100+ companies from across the globe who have achieved their presentation goals with our help.





























Contact us
Please leave a message below, and we will get in touch with you shortly!