Business case presentation: how to prepare, write, and present
July 5, 2022
|
5 min read
A compelling business case and its high-quality presentation are the primary keys to the problem transformation and success. Most organizations fail to address both the critical success factor and business case presentation that can display benefits, reveal costs, and attract investments of key stakeholders, decision-makers, and funders. Addressing PowerPoint presentation services is the best way to make sure you are prepared well, but you can always start doing it on your own with our tips from the article below.
Let's review what business case PPT should include and how to improve it to gain the expected effect and financial result.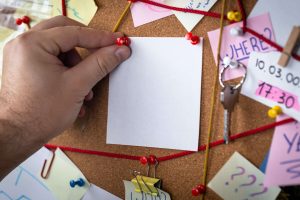 What is a Business Case?
Initially, the business case is a short document or presentation that justifies a specific project and required investments. It describes why your organization should invest in some initiative or tells your audience (senior management, project sponsor) why they need to do so. The purpose of the business case is to convince people that the challenge or opportunity your organization is facing is significant enough to tackle and worth implementing the solution and taking advantage.
Any business case consists of:
Benefits: revenue potential, operational improvements, cost avoidance, risk reduction.
Costs: current state, future state, cost buildup, external vendors.
Indeed, no management would approve solutions that give no profitability. That is why business analysts exist. And that is why a PowerPoint business case is required to outline and deliver your message clearly while attractively.
What Is a Business Case Presentation?
Most companies mistake seeing the business case presentation as a nice nuance to have in stock. However, there's a complete lack of direction, vision, and governance without a solid business case PowerPoint that depicts numbers, main statements, and all necessary context.
It also helps manage and assess the viability of the proposed solution.
To prepare for the presentation, make sure you've completed these steps:
Investigate and analyze the market and competitors.
Compare and conclude methods.
Gather data.
Elaborate on strategies, purposes, and alternatives.
Prepare text document.
Never start doing the presentation when the text is not ready. Words are easy to rewrite but replacing charts every time one number changes takes too much time.
Business Case Presentation Structure
A business case presentation aims to present and demonstrate some problem analysis and proposed solutions. To make your thinking process clear for your audience, make sure you follow this body structure and include these elements in your business case slides:
1. Problem Statement
Give a brief description of your problem, its importance, and its urgency. You can also include background and what contributed to the problem's occurrence.
2. Gap Analysis
This slide, or better, a set of 2-3 slides, has to show the difference between your current business situation and your desired achievements in the future. A thorough analysis must include shortcomings and steps to be taken to achieve the necessary results.
3. Action Plan
The slides of this section have to display a detailed list of steps to be taken to incorporate the proposed solution to your specific business case. We advise adding no more than 3 steps per slide, or you can add one step per slide with, e.g., some relevant infographics.
4. Costs and Benefits
If you know how, estimate and calculate the size of investment required, and do not forget about extra checks that will always appear from nowhere. Address intangible benefits, higher morale, etc. Use pies, lines, and charts.
5. Risks
Develop a plan or at least punctual actions to mitigate risks or omit them at all if possible.
6. Organizational Impact
It can be both negative and positive. Do not hide any 🙂
7. Comparison of Alternatives
Here, add an overview of different solutions related to your case. Comparison in charts or tables will help better visualize differences in time and resources needed to gain every solution.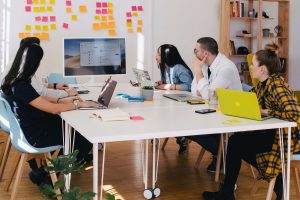 How to Make a Business Case Presentation More Engaging?
You can benefit greatly from attractive slides that keep the audience's attention and still deliver information effectively. Here are design tips for your business case presentation PPT:
Use visual metaphors to communicate your message faster and clearer.
Use icons, background images, and diagrams to visualize data.
Don't use stock templates, and order pitch deck slides from an agency if possible.
Limit the volume of text per slide to no more than 6 lines.
Use fonts that can be seen in the last rows.
Use only background images that contrast with the text.
You will more likely have a long business speech with terms and statistics, so make sure your audience doesn't sleep when you finally present solutions and plan to fulfill them.
Afterwords
Consider the business case PowerPoint presentation as the opportunity to bundle your project idea to demonstrate what it means, what it requires, and what benefits it offers. As we've defined, it is an extended piece that should include your strategies, goals, and ways and terms to achieve them. In other words, it is your business proposal that can be depicted attractively with the power of PowerPoint. Infographics, animation, and other special effects and tools can make your slides more engaging and understandable to your specific audience.
If you struggle with the design of your business case, make sure you contact us and get a free consultation on how your material can be improved.