How to create a business plan presentation?
November 30, 2020
|
8 min read
Business plans are essential for any company. Start with a business plan to make sure your particular business idea is promising and feasible.
This can be much easier to understand with visuals. Hence, it is best to include them in your business plan presentation so that the target audience will welcome and internalize them without confusion.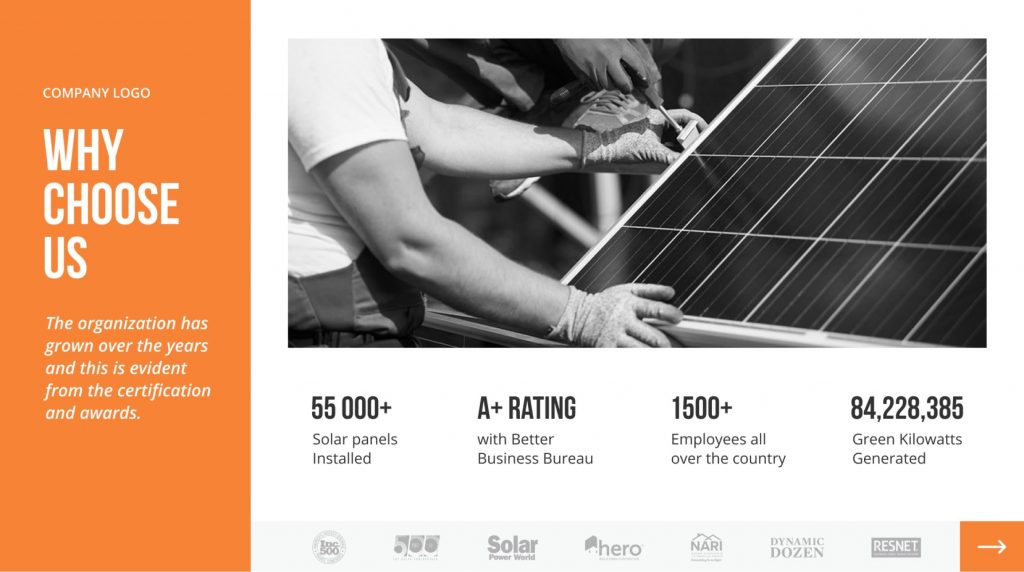 What is a Business Plan Presentation?
Business plan is one such document that describes the activities of your company, the services and products offered, your company's business goals and strategy, and the action plan that you have defined. You must outline how you plan to make money and achieve your goals.
The main objectives of a business plan are:
Assistance in identifying risks that can affect the company's growth and strategies to overcome those risks.

Demonstrate to investors the financial performance of the company and the state of the economy.

Help predict competitors and major market trends, and explain key business objectives.

Be an essential resource for various development budgets.
Ten tips for creating a business plan presentation:
Add your company name, your company details (For Slidepeak, this is a presentation design service), headline, name, and tagline to your first slide. When introducing the slide, you can describe what you are doing in one sentence.

Imagine a specific problem. Make sure it relates to your target audience. You can also add statistics to this slide to make it clearer how you influence others.

On the next slide, describe the solution in simple terms. Offer a solution to the problem mentioned in slide 2. Offer them a unique approach.

Explain how you want to make money. Indicate the pricing structure, customers, sources of income and ways of making a profit.

Add some details to your work plan. Explain how it works and make a short summary. Add a visual slide to show how it all works.

Briefly outline the plan. Briefly explain how you can plan for your company to go to market. Provide specific details to your audience. Publish your marketing plan and budget.

Tell us about your main competitors and indicate how and how you differ from them.

Name something about your team. Highlight each participant's business experience.

Provide your audience with a clear and concise financial forecast with a forecast for several years. Tell us about the methods by which you have reached the current numbers.

Show me where you are. Share what you have done, what you are looking for, and how you plan to achieve your goals. On the last slide, call your audience to action.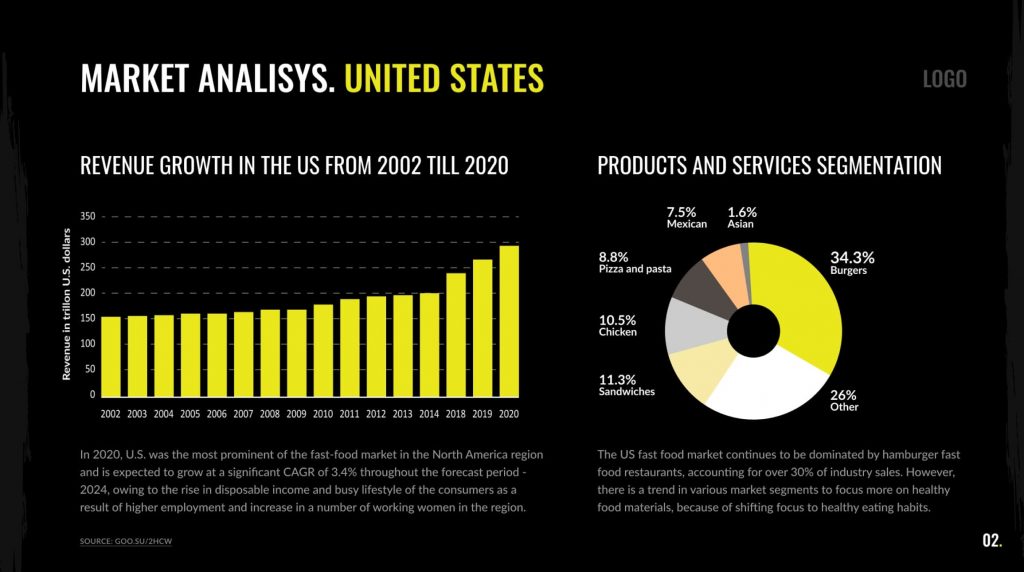 How to create a business plan The main components of a business plan
Summary
You can make a summary at the end or do it first. However, it would be better to generate it in the episode. This is where you need to explain the benefits of your business model and present your products and services.
It should be attractive and concise for the reader. After you complete the rest of the plan, it's easy to write a meaningful resume.
Company Profile
In your company profile, tell readers certain information:
The customer problem you want to solve

Company overview

history of the company

Mission statement

Business contact data

Key Resources

Services or products

The market you serve

Location details

Your main clients
It would be better to use an infographic to show all these details. Much easier to understand and read more clearly and concisely than tons of paragraphs of additional information.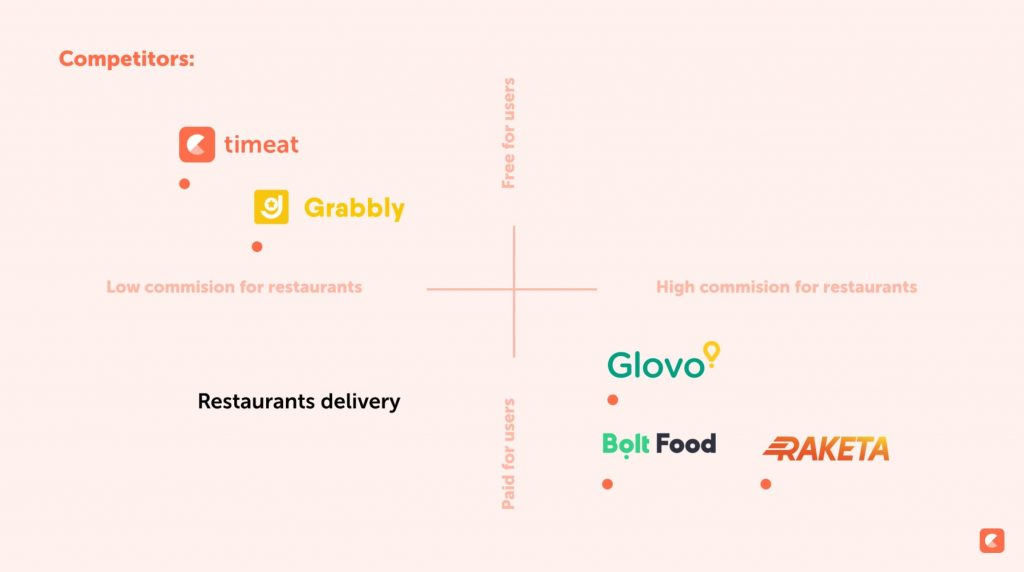 Market analysis
With market analysis, you can find many details to determine customer segments, their needs, your target market and its size.
Add competitor analysis to your market analysis. There, you research your most important competitors. For example, you can indicate your strengths and weaknesses, your influence on the market. Learn about specific threats, explain products and services, specific pricing recommendations, and specific marketing strategies.
Use graphs to represent your basic data:
Client profiles
Here you should summarize all the results for your clients, for example B. their problems, needs, responsibilities
Perception map
These devices will assist you in presenting or analyzing your target group. You should get to know other brands and their products well. This way, you can find out the main purpose of your competitors' products or services. You can do this by posting research data as you see fit.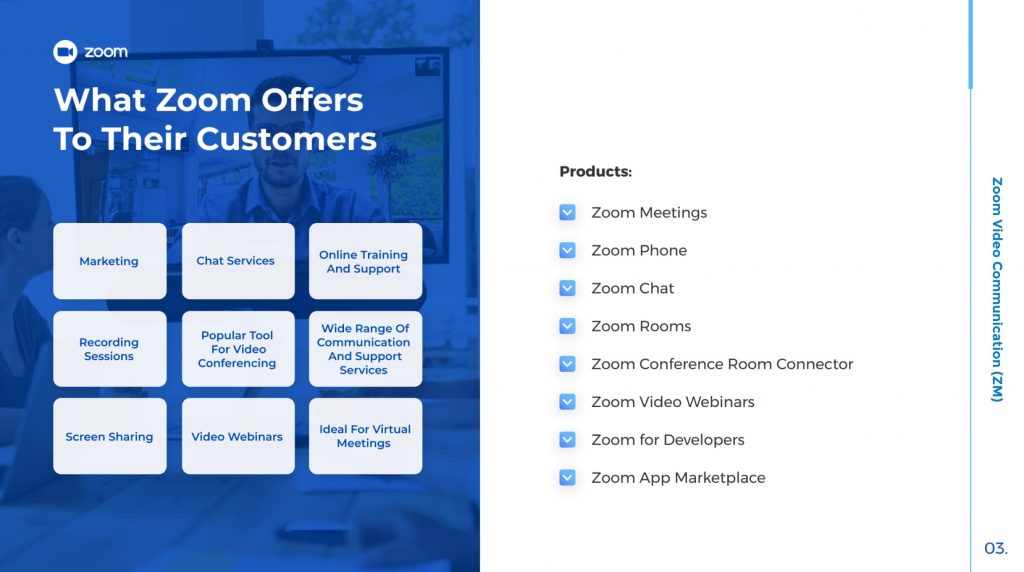 Porter's five forces
You can use this device to assess your position relative to competitors and the competitiveness of a company. With it, you can find out if your new service or product is profitable.
SWOT analysis
Use a SWOT analysis to find out the strengths and weaknesses of competitors, as well as the threats and opportunities they pose to you in the industry. You can also use it to assess your company's capabilities.
Pest analysis
It is short for political, economic, sociocultural and technological factors. This is a great way to learn how the outside forces of your market can affect your business. You can also develop a risk management plan and develop a marketing strategy.
Competitor profile
All data about your competitors can be collected here such as suppliers, partners, strategies, sales figures, etc. Use this method to organize information about your competitors to include in your business plan presentation.
Competitive Intelligence Intelligent Map
You can also transfer this information in a mind map. Add it to business plan presentations, wikis, intranets, websites, or online documents. You can view and easily navigate all the links contained in the mind map.
Marketing and sales strategies
This is where you describe how you are going to sell and promote your product. This is now easier because you have a good understanding of your competitors, target customers and the market.
When you have a marketing strategy, you can consider factors such as your resources, marketing budget, marketing goals, communication channels, etc. Or marketing.
When you have a sales plan, you should pay more attention to your resources, sales tools, sales goals, etc.
Use mind maps to ensure that all this information is visible to your target audience. Use two smart cards to show your marketing strategies and sales separately, or one smart card to showcase both.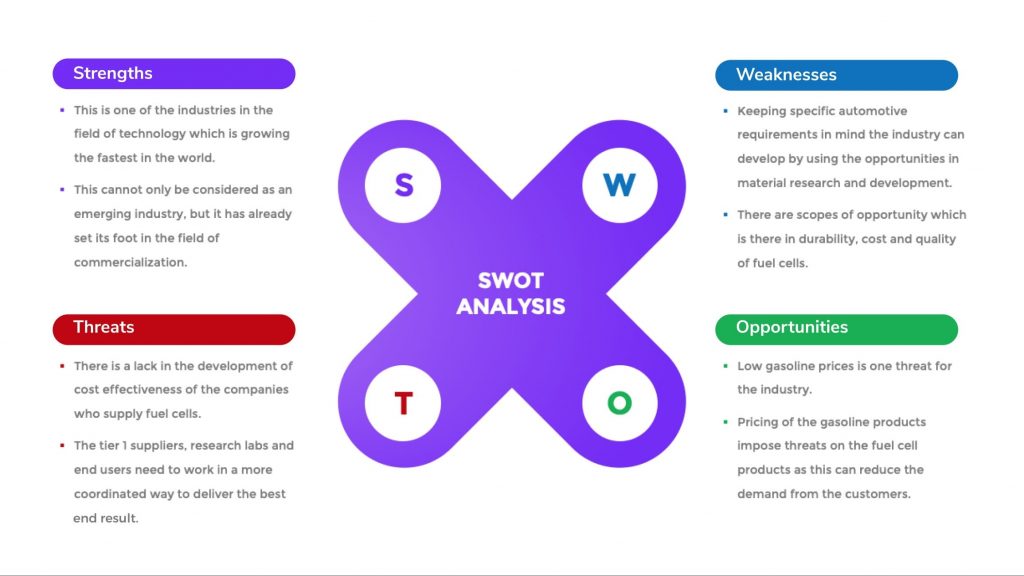 Organizational structure
Tell us about your key personnel who work for the company. Mention them in this section and share your knowledge.
Use an organization chart to represent your team and their roles. It can also help you highlight the hierarchy of the organizational structure.
Products and services
This part tells about your product or service and how customers can use it. There are several visualizations you can use to make this piece more appealing to your audience.
Product canvas
Use this device when you need to display, describe or design a specific product strategy. It takes into account your target customer, the required product features (from models, sketches, epics / sprints, design systems, storyboards) and the tasks you need to complete to create the entire product.
Core value proposition
Use this device when you want to clarify whether your product or service meets a specific customer need. This will help you learn:
What customer problems are you trying to solve?

Profit

you can provide to your customers through your services or products.

What customer needs do you want to satisfy?

What is your product's job to help a buyer complete it?

What different products do you offer to each customer segment?
Financial plan
In this part, you provide all financial data related to your company. This part is important when presenting a business plan to investors.
It includes both historical information such as profit and loss statements, profit and loss statements, cash flow statements, etc., as well as financial projections based on the impact of the new product.
Whenever you offer investors a new service or product, you can add your own funding requirements as well.
To make a great business plan presentation, you can use your financial database with a handy mind map.
Anyone accessing a mind map can easily access your linked resources from one place when you do.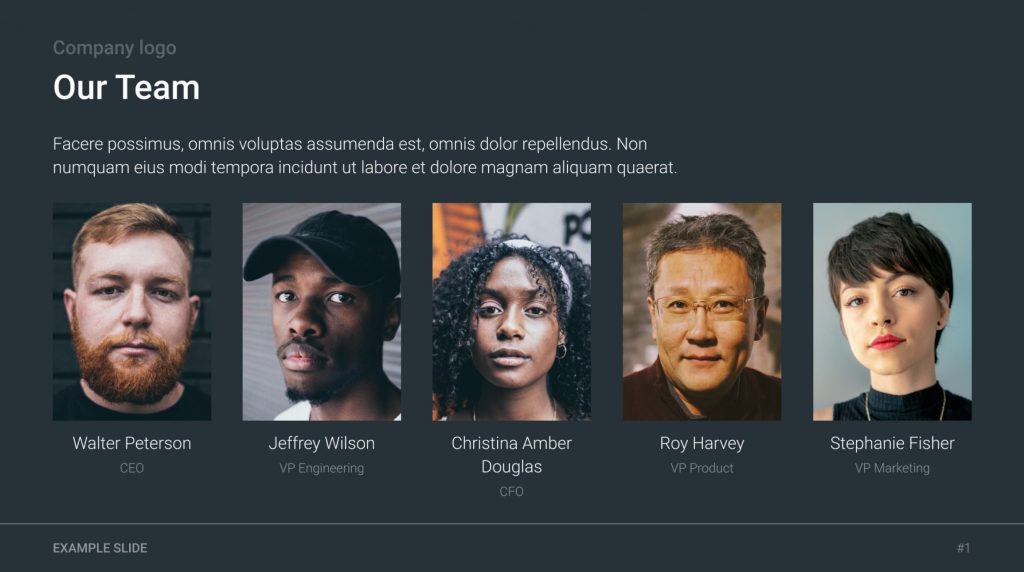 Want to create a good presentation of your business plan?
Take advantage of our excellent service to get support in submitting your business plan. We promise to create a presentation of your business plan from scratch in no time. All the data on your slides is neatly organized and shows your target group your personalized plan. You can effectively achieve your business goal by ordering a customized business plan from us. Do it now!