How to raise pre-seed funding first time
November 4, 2021
|
3 min read
Some projects are fatal, and some appear to be life-saving. And it is hard to define which category your product belongs to if you're doing your first startup and claiming for first startup funding. Many experienced investors will notice when you're choosing to solve the problem or helping users you don't actually care about. Thus, to get pre-seed funding, you need to ensure your pre-seed investors that you will not lose motivation to work in a few years or even months.
How to Raise Pre-Seed Funding
Pre-seed funding for startups is your opportunity to go from rough idea to product launch, using investors' money and their desire to invest in something meaningful or even revolutionary with the consequent future return. The best way to depict your intentions quickly but attractively is using professional powerpoint slides.
Pre-seed investors invest in the round of <$1 million to help early-stage companies to get started. The goal is to help a team like yours get the traction required to meet the threshold set by seed investors. Pre-seed is indeed a new seed.
The difference between seed and pre-seed funding rounds is on the higher probability to get money and trust of investors having more or less exact metrics and market analysis. A pre-seed round is to show how well you've analyzed the market, while a seed round is to prove your product fits.
High-net-worth investors will expect financial projections in any case. Nevertheless, let us show you different plots.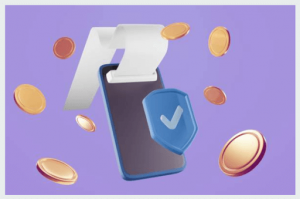 How Does Pre-Seed Funding Work?
There you have a scenario: you start a company, you need a little bit of money, and you get lucky to find an investor with high pre-seed funding amounts to grow that seed to series A round or more. Another typical storyline is budget from you, right. Your credit cards, savings, relatives, friends – this small amount of money may define your further success.
Additionally, to make your pre-seed work very well, elaborate on the business plan because failing to plan is planning to fail. If you do need money, we do not recommend you use your own. There are many tools, techniques, and approaches (like pitch deck presentation) on how to sell your idea and corresponding business plan at the initial stages.
Insights for First Time Founders
Be ready to work very much to prove now to get the benefit of the doubt in future startups:
You need a launched product with metrics to unlock the seed round.
You will typically start off by raising a pre-seed budget of $250.000.
You will raise on lower valuations $6M-$8M.
You will meet many requirements to show proof prior to fundraising.
You will work for reputation so that later the name and personal brand will work for you.
Your goals for more than 1 year are pure fantasy.
Your investors are expecting a business model with at least a possibility of succeeding.
Your investors want to see how you'll be able to generate the return on investment.
Demonstrating your business model is an integral part of getting interested investors and pre-seed investments. Unit economics, cost of acquisitions, expenses on marketing – this and more is required to evoke trust in investors and show they will not lose their money but get more over time. And that's the main thing they really care about.