Introduce a new product idea in a presentation
November 1, 2021
|
3 min read
Most people are concerned about how to present a product idea to a company so that it delivers the core concept and increases stakeholders. When presenting a proposal for a new project, you have to follow the rules of the introductory phase of the sales cycle, despite the audience type you aim to reach. If you know how to present a product correctly and efficiently, your prospective customers or current managers will realize they have a need. As a result, you create a buying environment at the professional presentation beginning to help listeners identify the gap between their current overall wellness and desired wellness goals.
How to Present a Product to a Company
Presenting products effectively is not a chance but a compilation of exact tools and methods. Using them, you have to show the audience something that will change their lives and let them know of the opportunity to buy it at the presentation end. If you strive for convincing and bright content, we always advise addressing a professional pitch deck design agency. As for the speech, check out the following points to collate your presentation with:
1. Start with a powerful opening.
Connect with attendees and express an intention to serve their needs and pains. Use an introductory offer to grab their attention.
2. Eliminate distractions.
Get everyone in the same room, remove the noise, and turn off extra light if necessary.
3. Take control of the room.
Be prepared, confident, and speak with enthusiasm.
4. Avoid filler words.
Refrain from frequent "um", "you know", "uh", "like", etc.
5. Sell the solution, not the products.
Focus on creating value for the customer because they expect you to be a solution provider right now.
6. Ask each attendee why they came.
If you are limited in time, you can skip this step or create a quick questionnaire.
7. Practice your one-minute story beforehand.
You should sound natural, so know your text but always leave a space for impromptu.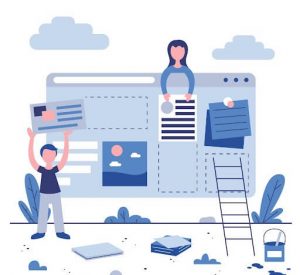 How to Present a Product Roadmap
A product roadmap is always about strategy based on exact vision and realistic expectations. Each release of it must be uncovered for executives in the required level of details. Speaking about the introductory stage, people will expect some numbers and suggestions, which make us speculate and convince. To succeed in 'selling a pen', your roadmap public speaking has to rely on the next points:
Make sure you lay the information base.
Determine your audience and avoid many unfamiliar things.
Abstain from surprises to keep the atmosphere of support and acceptance.
Unite each roadmap element with a specific business goal.
Follow the principle of two-way conversations: ask for feedback.
Set the agenda that communicates each roadmap element.
Do not predict strict dates but show the way you prioritize.
Acknowledge unknown: it is a new idea, new regulations or customer commitments.
Accompany each slide or other visuals with the corresponding speech part.
Be ready for questions.
Try to close as many open issues as possible as fast as you can: being responsive and quick on additional data attracts.
Be ready to change your roadmap priorities while realizing the idea.
Product management is challenging, and creating a roadmap for the new idea has a lot of dependencies. However, it is your chance to prove your expertise and gain the trust of more stakeholders for new projects in the future.