Seed funding: full guide
November 8, 2021
|
4 min read
How to raise money for your startup? If this question sounds particularly confusing but intriguing to you, let's get deeper into ins and outs of seed investment. We aim to destroy all your doubts and finally show that funding may be challenging but real to find. If you are interested in startup funding, use other investment articles in our blog to make sure to go deeper and be ahead.
Seed Funding Explained
Seed funding for startups is most frequently a relatively small amount of money borrowed from friends or relatives to start a business or develop a product idea. Most experts avert from taking loans because you never know the business's ultimate success or failure, so credit percentages can impress negatively. Being in the early stage of your startup idea realization, you will need early investors who are high net worth people able to give you the necessary capital.
More specifically, it all happens at a pre-seed funding stage that precedes Series A, B, and C seed round funding we will discuss in the next articles. For this one, you need a strong statement and professional presentation to present your idea at best. Apart from choosing correct investors, you must impress and attract them with your problem-solving hypotheses, competitive advantages, and promising milestones.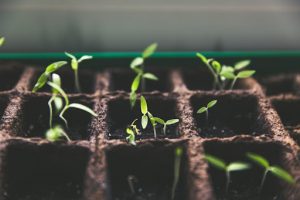 How to Benefit from Seed Investment?
You decide how much they can buy, and you, as a founder, decide what percent of the firm they get. Let's refer to numbers: they give you $100,000 → they get 10% → your company is valued at $1 million. Thus, you own 90% of the company. And this is how seed funding actually works, unlike the venture capital investments that take off your company part. A frustrating situation indeed.
And every new share of seed finance you obtain (while raising money) will make you return these funds to initial investors as per agreement percentages. Some of them will use their pro-data rights on different series funding rounds. They will invest more not to get diluted and keep the same percent of your company. Consequently, attracting new investors can potentially stimulate present ones to increase their share and help you move to the last series C round.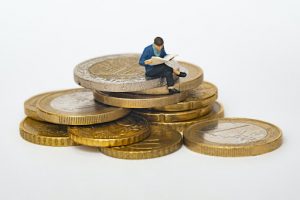 Bonus Seed Funding Pro Tips
Bootstrap as long as you can: investigate a marketplace, go to the cinema, rewrite the business plan at 8th time, eat noodles, and teach to be resourceful. Many founders fail because of their impatience to go out with a bunch of money but not working things. Do you really need an office? Is it compulsory to buy a new PC? We understand your excitement but try to slow down the emotions and wait for mindfulness.
Do not value the company that you've started too high too early. Otherwise, you'll never be able to raise more money. Remain realistic but address the pitch deck designer to present and defend your product at a decent level.
Do not ask for money – ask for advice. They invest emotionally, review your plan, and get interested if it amazes. As a result, you get a buyer and profitable partnership. If you want a pro pro tip – do not agree immediately 🙂
Every time you raise money, whoever you raise money from, make sure you do a thorough background check on them. Reply to questions like "Do they really enjoy my company?" or "Have they been good and polite to other entrepreneurs based on my due diligence?". You can't fire or get rid of troublesome and nasty board members as easily as it seems.
Be ready to realize yourself having less than 50 percent of their company when you finally go public. And it is ok. That is why it is important to collect board members who can back you and love your product genuinely.