Slidepeak
/
Blog
/
Powerpoint design: step-by-step instruction you may follow to create awesome slides
Powerpoint design: step-by-step instruction you may follow to create awesome slides
June 8, 2020
|
3 min read
We often think that to create a powerpoint design "to make a powerpoint presentation look beautiful." But this process actually has other functions as well. The main task of powerpoint design is to enhance your presentation through the visual components. And, as a result, to help achieve your goal, whether it's a powerpoint design for sales, next level of business negotiations, or an idea you need to present in a classroom.
There are three basic powerpoint design ideas that can help you transform even potentially low-quality content into a professional powerpoint presentation.
Principle 1. Order
"A clean room means a clean mind" — that's what they say. Those people who look at your presentation design idea may think the same way. If you talk about your topic in a consistent and well-structured way, you are perceived as a person one can trust.
Proper powerpoint design contributes to this task. Imagine a presentation where the speaker "jumps" from slide to slide, mumbles, and "goes astray." Will you remember this presentation? Will you entrust him with your time/money/resources? 
The orderly powerpoint design helps to focus on the necessary elements and establishes logic for reading information. As a rule, when we work on slides, most of the time, we actually remove, reduce, and structure something. Let's figure out how to put the slides in order.
Design your powerpoint slides in one style. Use font, color, and shapes to create a visual hierarchy.

Use the built-in alignment tools (ruler, guides, and grid in PowerPoint).

Copy slides and elements instead of re-creating them. An excellent powerpoint presentation design is the reproduction of items, colors, and other objects.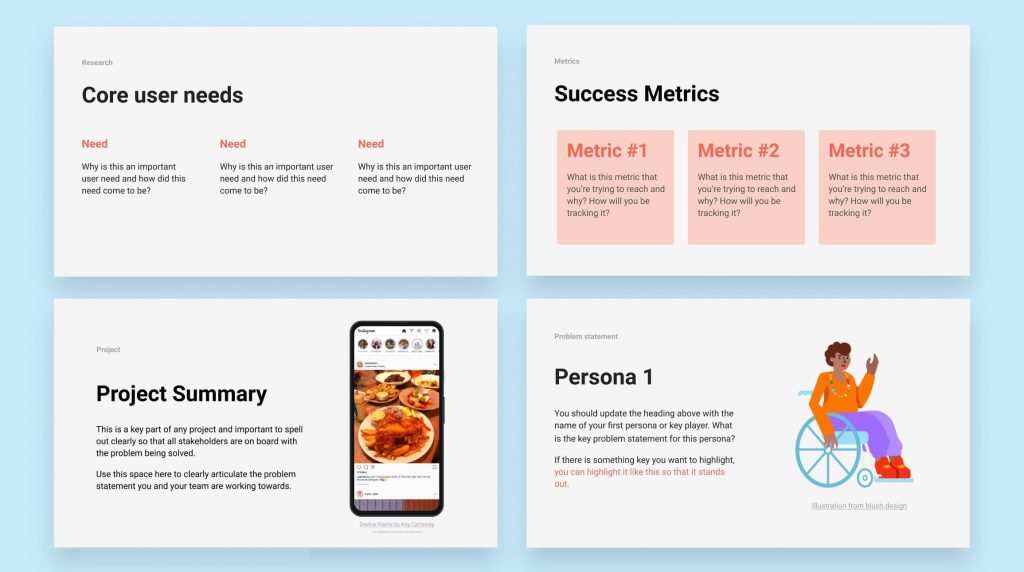 Principle 2. Focus
Our vision is designed in such a way that it can't focus on everything at once. Therefore, we highlight individual elements to see the whole picture.
It is essential that the audience can immediately catch a key element or thought, and that's what a good powerpoint design idea does. It works like a sniper scope given to your audience.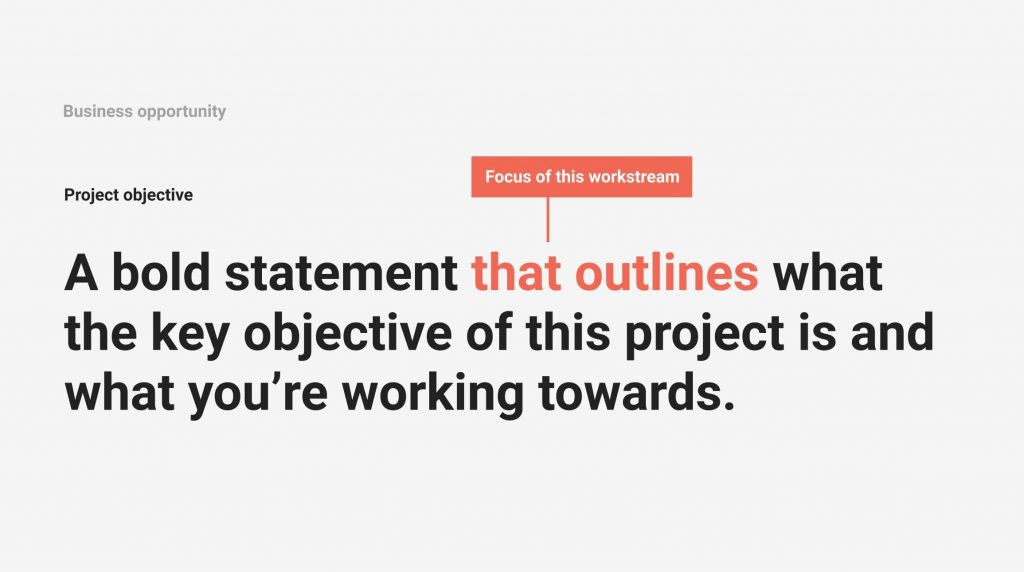 Principle 3. Simplicity and comprehensibility of design
Evolution is built on simplification, not over-complication. Even the logos of international companies and brands become as simple as possible nowadays. The same thing happens with powerpoint design ideas: for example, Microsoft has moved from 3D elements and rendering details to flat icons and simple shapes nearly 10 years ago. You can also use this principle in your powerpoint design because it still works pretty well.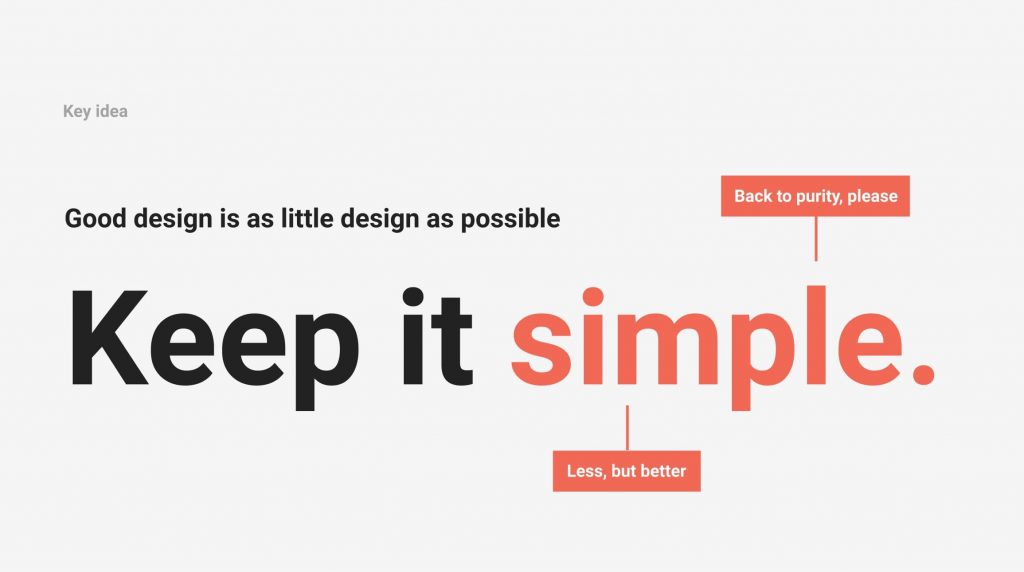 So, how to create a focus on slides?
Arrange elements so that everyone can immediately read the most important message.

Highlight an important element with color, shape, or layout. Create a contrast or color spot.

In the text, try to highlight the most important phrases. This can be done using the color, thickness, or size of the text.