Series C funding: understand the difference
November 9, 2021
|
3 min read
Your company is a well-established entity, but you still need investments to merge with or acquire another company? If you did everything correctly on previous stages, here is when series C funding comes to the need. Indeed, companies that make it to the Series C stage of funding are operating effectively and are ready to expand new markets or develop new services/products. Most commonly, it is the last round of investments because your 'seed' has grown enough to become independent. Nevertheless, some series C companies go on to raise series D or even series E rounds to collect more investments. They rely on exact data from previous A and B rounds, which they prefer to depict in a professional presentation with charts and diagrams to help investors perceive all numbers easily.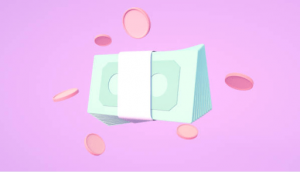 Series C Funding Meaning and Investors
As mentioned, series C funding generally occurs to make the business appealing for acquisition or to support a public offering. Investing in such a business, investors expect to get double the invested amount back. They bet on successful businesses able to scale as quickly as possible.
Series C investors will never invest in dubious projects because the higher the investment round, the more business capital is released.
Although it is presumably the last stage of investments after A and B rounds, some investors will be more comfortable with not only seeing you and listening to your story but also pitch deck presentations. Most people perceive information visually at best, so bright pictures and attractive infographics will benefit you. A friendly reminder – make sure your deck is created around the story, not vice versa.
How Much Is the Series C?
There is no rule book that says how much you can or need to raise. The required budget depends on the kind of goals you are setting as a company, as well as the expectations the investors are looking forward to getting from you as a founder.
Typically, a startup raises an average of $40-50M, but the valuation may fall up to $100M-$120M. This money comes most frequently from private equity firms, banks, or venture capital firms.
What Happens After Series C Funding?
Most companies stop addressing investments after series C, but some proceed to series D if some goals weren't completed or a stable base before an IPO is required. A series D round is more difficult than previous ones. It is typically funded by venture capital firms, and the amount raised varies widely. Several startups only reach this stage, so exact valuations cannot be determined.
Fewer projects rise to a series E. Nevertheless, if they did not meet investors' expectations or want to remain private for more time, they would need more funding before going public (IPO). An initial public offering is selling your shares to the public to raise more funds.
To summarize, common series C round characteristics are:
12 to 18 months to reach.
Accessible for successful companies.
Strong customer base.
Operations get more experienced and, thus, less risky.
New product development.
Large-scale expansions.
Strengthening yourself as a business leader.
Market share maximization.
International markets acquisition.
~$45M investment.
Valuation ~$100M.
Valuation is based on solid data of previous success.
Preparation for public listing (IPO).