Stunning strategy plan presentation: turn your slide into story
December 8, 2021
|
4 min read
Articulating your strategic plan is equally as important as creating it in the first place. Creating a strategic presentation is an integral part of presenting any project, startup, or brand strategy. If your internal and external stakeholders do not see and understand your strategic direction, what's the point of considering you? A typical way is to try creating slides by yourself, and the winning way is to hire a presentation design agency to get a top-notch design of your strategic plan ppt presentation.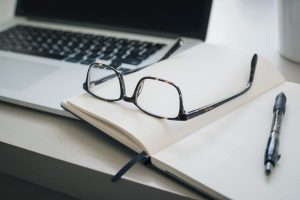 Goal
What are you trying to achieve in this business strategy presentation? What is the overall reason for doing this brand strategy to begin with? Make sure there is an alignment of:
Vision.
Actions.
Expression.
Experience.
To tell the brand story, use pyramid structure to define key messages: name (suggestive, meaningful, imagery, emotional), slogan/big idea (-2-3 words), value proposition (1 sentence), and pitch (1-2 minutes). Thus, the story goes down the pyramid and becomes in-depth and more filled with details. But the point is that we define the top of the pyramid = the core messages of your business strategy slides.
Agenda
Include key learnings:
Opportunity – what happens in the market that makes it a good time to start your company?
Target Market – who are you trying to serve?
Challenge – what is the challenge specifically in the communication of your company?
Value Proposition – what distinguishes you from other similar services?
Mission – why does your company wake up in the morning?
Positioning – how do your customers think about the marketplace?
Encapsulate key learnings in key messages of strategic plan presentation:
1) Big Idea
A big idea functions as an organizational totem pole around which strategy, behavior, actions, and communications are aligned (Nike – Just Do It, Apple – Think Different, etc.).
2) Unified Value Proposition
What is the overarching value proposition that is true for all customers?
3) Story/Pitch
What is the basic story about our solution in the larger context of the world? It is the moment when you pull everything together: you've collected ideas, the company's mission, the big idea, so it's high time to tell your story.
Long story short, if you want your slides to evoke the WOW effect, add some drama and follow the next outline:
✓ Current state of the world.
✓ Where are you heading?
✓ The problem.
✓ Here's the solution!
Summary
Summarize key messages showing then on one slide: the big idea, the value proposition, and the pitch. It is a right place to stop, get feedback, and have a discussion/QA session.
Bonus 5 Tips on How to Present a Strategic Plan on a Presentation
Follow recommendations to make sure you'll give your strategy plan presentation at your best:
1. Prepare
Even though it sounds like a no-brainer, but how many people do you know who just show up and throw up for their presentation? It is critical with leadership teams who will thank you for meaningful content and excellent design.
2. Begin with the ending in mind
What are the goals for this presentation? What do you want this audience to feel when they're done? What do you want them to do when they're done? This requires you to synthesize the presented information with the help of slides to make the presentation visual and memorable. For example, if you have numbers, do not just depict them in a chart but tell WHY they matter.
3. Be clear and concise
Leadership teams are busy, so don't ramble. To avoid being cut off, prepare by reading, saying it aloud, and rehearsing your content ahead of time. Make sure your speech is logical and juxtaposed with your slides.
4. Tell stories
We all derive from childhood and were grown on stories. We like stories and understand information based on examples better. Bring the data to life because stories are just data with a soul. Personalize your data and connect to the audience with a story.
5. Keep slides minimal
Make sure you are NOT talking through a slide by reading bullets. Instead, talk to the slide. Your PowerPoint is not your teleprompter. Presentation is not for you but for your audience. To make everything professional, contact the pitch deck design agency and focus on the speech part. This investment is worth sleepy nights and positive results.