How to write a fundraising plan
September 20, 2022
|
5 min read
Many non-profits, particularly smaller chart-ups or charities, operate without a fundraising plan, which is a considerable mistake. A fundraising strategy ppt is a critical visual component of a fundraising operation, which is like having a roadmap for your organization's goals, plans, and timelines. Whatever goal you've created, a flexible fundraising plan will help you to get desired $10,000 or $100,000 through specific strategies.
The best way is to create a fundraising plan in PowerPoint by hiring a presentation design company that knows how to draw to your story with appropriate visual strategies.
Purpose of Fundraising Campaign Plan
For many nonprofit organizations, raising money can be one of the most challenging issues. Finding the donors and the dollars to advance your mission and grow your organization requires planning, defining components of a fundraising plan, and follow-through. Having a fundraising development plan, you will always be able to answer, "how are we doing this month/quarter?".
A solid fundraising plan is like Google Maps – getting from point A to B.
A fundraising plan helps you to move from reactive to proactive.
It gets everyone on the same page: directors, staff, volunteers, board, etc.
It helps with detailed tracking, which is helpful for evaluation and improvements.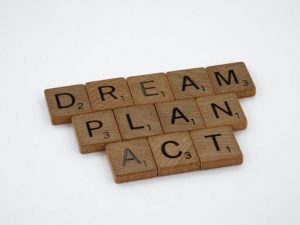 Step by Step Fundraising Plan
Review and evaluate
Before you begin to write a fundraising plan for a good fundraising PowerPoint presentation, it is essential to review and evaluate what is working and what needs to go:
How did it go last year?
What about the previous years?
What worked well?
What did not?
Components of Fundraising Plan
The best starting point is with the endpoint in mind: what is your overall fundraising goal? Set your goals:
Number of dollars to raise.
Number of current donors to renew.
Number of new donors to acquire.
This number must be real and based on the organization's needs. For instance, how much money will your group need to raise to carry out the activities that you want to carry out? If the goal answers the question, "How much money do you need", then the mission answers the following questions:
Why do you need it?
What is your organization's mission?
What do you plan to do with the raised money?
What is your operating budget, and why is it the amount it is?
Decide on Your Strategies
You will need a fundraising plan template sheet to list here possible strategies:
Grants.
Special events.
Direct mail.
Major gits.
Monthly giving.
Lapsed donors.
Online giving.
Memberships.
Corporate sponsorships.
Product sales.
Start Putting It Together
Fundraising Targets  →  Fundraising Strategies  →  Action Plans
After you've put everything together, your annual fundraising plan template will look like this:
1. Raise $125,000                            1. Raise $25,000 – Grants
2. Renew 65% Donors            →     2. Raise $50,000 – Major Gifts         →  Action Plans
3. Acquire 200 new Donors            3. Raise $50,000 – Special Events
Build a Timeline
Numerous associations stagger here – they think of a strong plan, have an incredible mission, and draw up an arrangement incorporating a substantial collection of raising money strategies. Yet, they neglect to set timetables and never appear to finish things.
Some develop only primary timelines, but we recommend detailed timelines that rundown higher perspective objectives, yet additionally all of the little purposes that go into making that enormous objective a reality.
Create a Budget for Each Strategy
Each strategy needs a budget and goal, like a program or organizational budget. You should add all numbers to the fundraising strategies ppt so that they don't get lost.
Who is your team?
Decide and assign everyone who is going to help implement. It includes board members, program staff, stakeholders, etc.
Monitor Your Plan
Make sure you conduct regular reviews, either planned or actual. Review compliance with each strategy and goal by asking questions like "how are we doing versus what we planned?" or "where do we need to adjust?".
How to Create a Fundraising Strategy in PowerPoint?
Public speaking is obligatory for your fundraising strategy. Make sure you create a compelling fundraising ppt or use pitch deck services.
If you decide to make a fundraising presentation, ensure using decent-quality photos and graphics (since you have to be visual). Avoid a lot of text on your slides to read, and try to speak naturally, being prepared well.
To inspire people and get support for your startup or organization, consider the sections and include them slide-by-slide in your fundraising plan presentation:
Grab attention with a story;
Share who you are;
Show the problem scale;
Show how your organization is helping;
State goal;
Call action;
End with how to take action.
Summing Up
A fundraising plan PowerPoint is an internal visual document for yourself or your company to use internally. Slides should cover questions like "how much money do I need to raise?". A fundraising plan is your road to success, but the absence of control over your money leads to financial ruin inevitably. It answers uncomfortable questions like "why are we doing it this way?" and simply 'legitimizes' money conversations.
We highly recommend developing a plan to protect your money, raise them constantly, and have a smoother life generally.