How to become a public speaker
20 tips to make your business speech successful
If you want to "sell" your professional skills and experience, you'd better attend conferences and other events as a speaker. Being a speaker is not easy, though. Even when you have rich experience and prominent knowledge in a particular field, you still need to pack it into a small presentation, making it as interesting and informative as possible. Also, you need to make the audience personally interested in you as a professional. The following tips will help you make your performance engaging and vibrant.
1. Tell the audience something about yourself
People will hardly listen to you, and even less believe you, if they don't know who you are. Therefore, don't be lazy and take a couple of minutes to talk about your professional path.
2. Move back to front
Usually, the speaker gives information and then sums it up. Try to move from the opposite. Briefly describe your subject to make people interested in the information you are going to give them.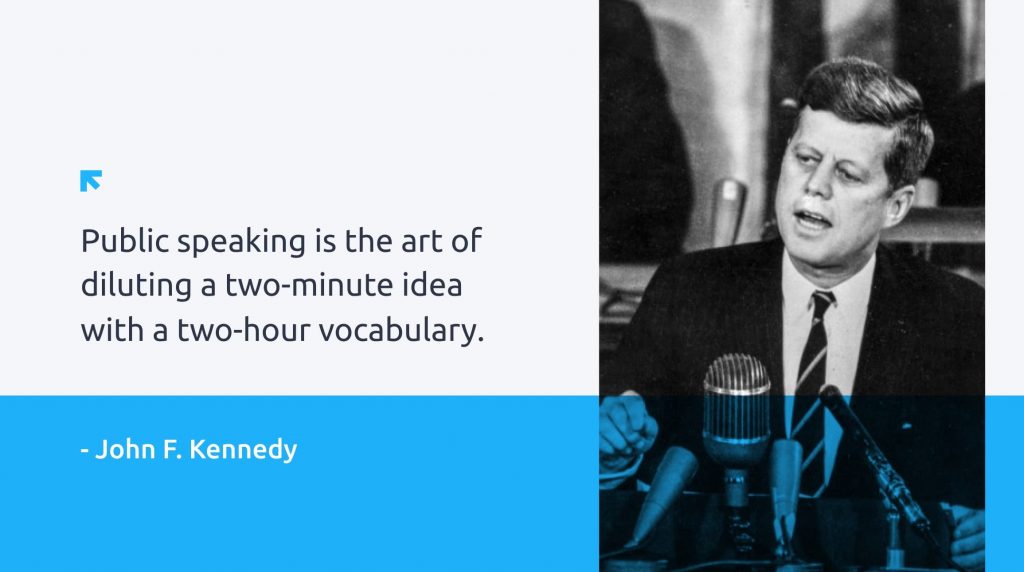 3. Talk about the things you are sure of 
When you choose the topic of your presentation, make sure that you know it in detail. Quite often, speakers select the topics that interest them at the moment, the ones they just started to dive in. Don't make such a mistake, better talk about your own experience. 
4. Show your passion
Remember those boring speakers who read from their notes or notebooks? Nobody likes them. No need to choose the topic that you don't feel passion for.
5. Don't make it complicated
You don't need to write a full page of text where one paragraph is enough. Try to make your presentation as simple as possible. Remember that you have a limited amount of time, so your performance should be dynamic. 
6. Take good care of the design
You'd better spend enough time or money and make an excellent presentation because the way your presentation looks like is essential. You must visualize your words with aesthetic and engaging images.
7. Make a small cheat sheet
You need a cheat sheet that will summarize your presentation in order not to get lost in the material. It will work much better than looking back at each slide to find the points that need to be mentioned in your speech.
8. Improvise
Don't be afraid to improvise. If you came up with an appealing thought on a topic during your speech, a funny joke, or something that could illustrate your information, don't be afraid to share this with your audience.
9. Speak more, show less
Again, the presentation shouldn't be your cheat sheet, so don't duplicate your text on slides. Use the presentation as a background that will help engage the audience. Do not force people to read what is written on the slides. 
10. Don't be indifferent to the audience
Be devoted to your performance and never act as if it means nothing. Even one person can cause significant damage to our professional image, so don't be careless. Your future career might depend on one's positive or negative feedback. 
11. Don't be afraid to press pause
There is nothing wrong with short breaks between sentences and paragraphs. No need to replace them with sounds or "ahems". If you need to take a moment to find the right words, better make a simple pause, take a sip of water, or look into your cheat sheet.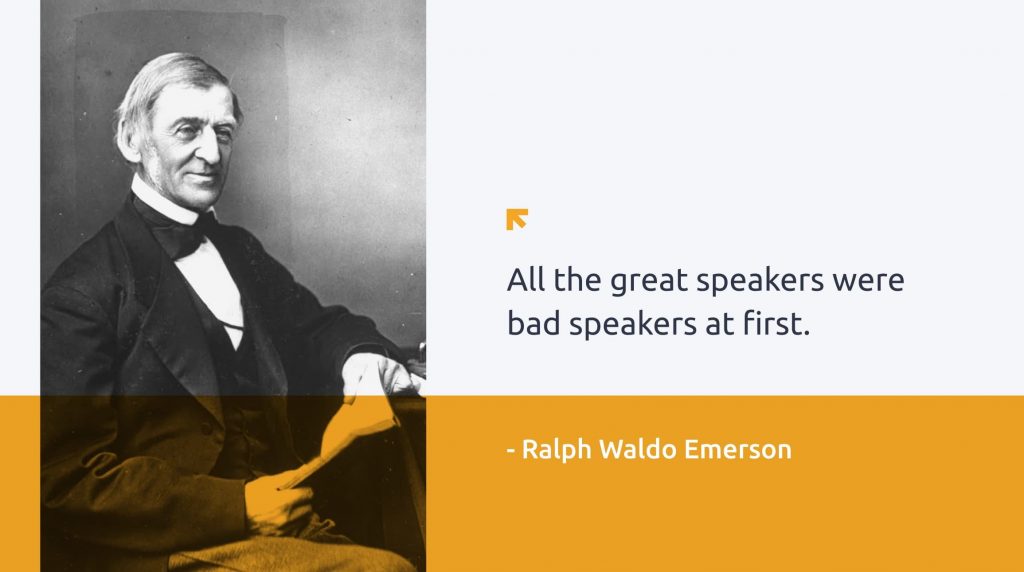 12. Keep an eye on the audience
If you see someone writing down your words, then take your time and make a pause after important phrases so that people can take notes. If, on the contrary, the audience is utterly uninterested in what you are talking about, try to move on to the next point.
13. Imagine that you are both the speaker and the audience 
Write your speaker notes as if you are going to listen to this information yourself. Think about whether you would like to spend time listening to such a presentation.
14. Focus on what the audience wants to hear
Try to predict and tell them what they came for. If you are attending a conference, you read the titles and brief descriptions to decide whether you want to hear a particular presentation or not. Don't let people down by announcing something different than your actual topic. 
15. Practice 
Writing a text and design a presentation will not put an end to your preparations. You should rehearse, speaking to your family and friends, your dog, or even a mirror. One way or another, you must stay confident in your topic and speech.
16. Move from essential things to the least important
Do not leave the most exciting information until the end of your speech. You'd better catch your audience's attention from the start. Otherwise, they may leave the conference room. 
17. Prepare a strong ending
You want people to talk about your presentation, right? Finish your speech with a couple of crucial suggestions so that people will want to discuss it. The way you finish the presentation sets the tone for how the audience will remember it.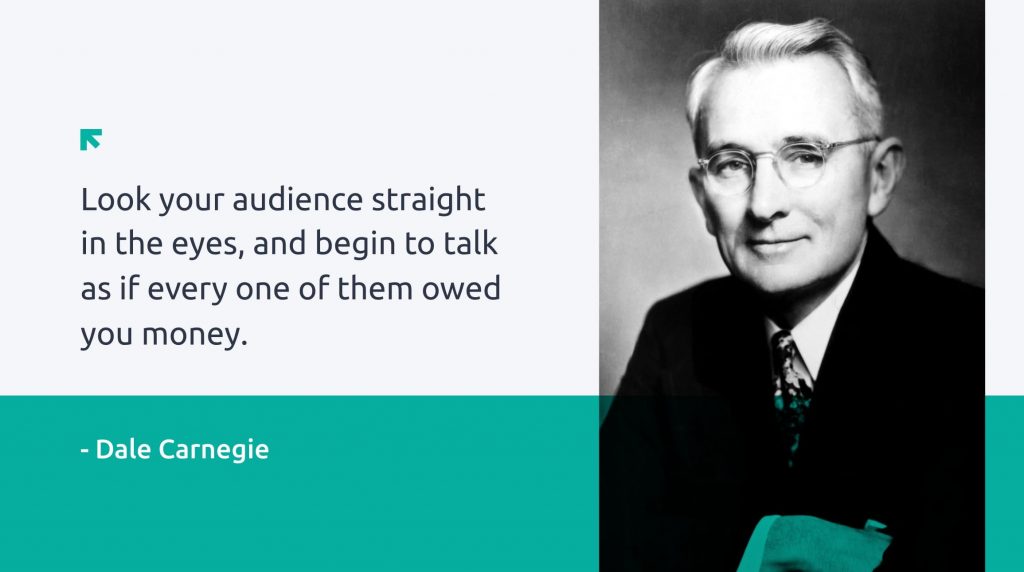 18. Jokes don't always save you
Trying to be funny on stage is rather risky since you do not know whether people will laugh or not. If you make a joke that no one laughs at, you will look pretty stupid. Even if the audience giggles, it doesn't mean that you got people's attention. 
19. Keep track of time
If you have 15 minutes, then you must keep within this timeframe. Otherwise, you may be interrupted in the middle of your speech when your time runs out.
20. Be ready to answer the questions 
There is a chance that people will ask you questions, many of which may be quite tricky and provocative. Try to predict what you may be asked about and think through the answers in advance.
If you need any help with your business presentation, be it content, design, or both — feel free to contact us and have your problems resolved. SlidePeak offers all kinds of presentation services, from editing to creating presentations from scratch.